Home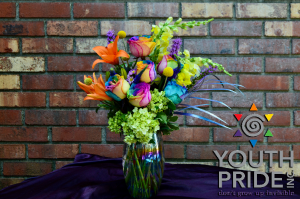 Blooming with PRIDE
Vase
Introducing The Flower Shoppe Gives Back! We are Blooming with PRIDE over this beautiful vase of Rainbow Roses and other brightly colored flowers for the month of June. A portion of the proceeds from each vase sold will go to Youth Pride Inc.  ************************************************  Youth Pride, Inc. is the only 501(c)(3) nonprofit organization in RI that provides support, education, and advocacy for LGBTQ youth/young adults. Our mission is to meet the unique needs of youth and young adults impacted by sexual orientation and gender identity/expression while working to end the homophobic and transphobic environments in which they live, work and play.
More Info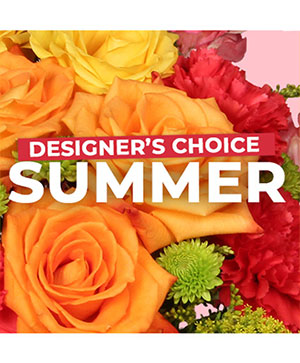 Summer Flowers
Designer's Choice
Summer is the time for fresh flowers! Bring that sunny outdoor feeling indoors with our Designer's Choice Summer Flower Arrangement. We'll create something that will have you celebrating the beauty of the brightest season of all! A colorful bouquet is exactly what you need to warm up your summer home.
More Info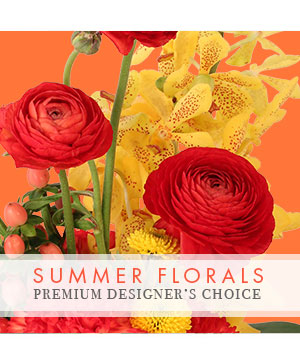 Summer Florals
Premier Designer's Choice
There is nothing better than a summer flower arrangement fashioned by our professional designers. These flowers and their astounding beauty will make any space look as elegant and classy as ever. Bring home the luxurious feeling of fresh flowers with our Premium Designer's Choice flower arrangement.
More Info